March 18-20, 2011
Shiloh
FROG is the theme for our Spring Retreat. We will be nestled in cabins only steps from the Punchbowl in Pearblossom at Shiloh. This will be our 3rd Annual Spring Retreat and it is going to be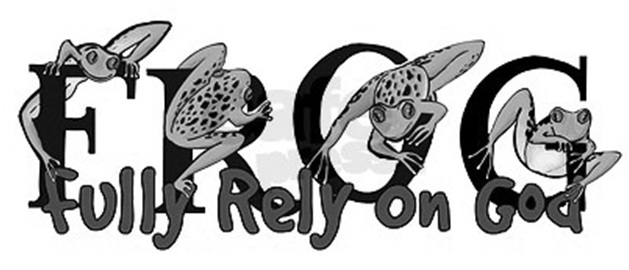 fun.
Our Speaker is DawnAnn Burch, those who didn't know her before last year fell in love with her, and those of us who have known her for years have always loved her. She is a teacher and an awesome woman of God. She is going to be speaking on how to Fully Rely On God during difficult times.
We encourage those who have RV's to bring them up and park them on the grounds to help accommodate sleeping arrangements. There are 3 cabins on the property with beds and the main cabin has plenty of floor space for your air mattress and sleeping bags. We are close enough that if you simply can't spend the night you can go home and come back in the morning as well. It will be more fun if you can stay with us.
We will begin Friday night with dinner, a lesson and games. All day Saturday will be filled with meals, snacks, activities and lessons, and hopefully a walk to the nature center at the Punchbowl (weather providing). Sunday we will have our last lesson during the Sunday School hour at Cornerstone while we share breakfast.
This is a great time of fellowship with gals you know and some you don't know so well but would like to. Set the weekend aside, we are selling tickets now at a discounted price of $25 for the whole weekend of food, crafts, games and an awesome speaker. After March 1 the price goes up to $30. You can reserve your spot on Wednesday mornings or Thursday evenings during Bible Study or before or after services on Sundays.
Join us for a great time of fellowship, refreshing, and teaching.
Val Mercy
Director of Women's Ministry
Cornerstone Church of Littlerock